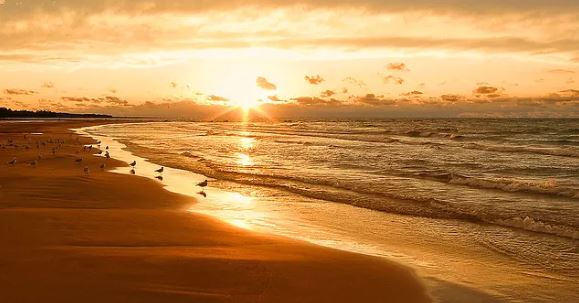 Take time out to watch the spectacular sunsets in Port Elgin – they are not only a thing of beauty, but of legend. Stretched along the Lake Huron coastline, Port Elgin is a popular tourist destination in Saugeen Shores. It's beautiful beaches, many activities and events, and lively shopping areas have people returning year after year, season after season. Port Elgin's charming cottages are an excellent choice for a vacation home and for those who truly fall in love with the area, the community has a great deal to offer as a year-round residence.
Real Estate in Port Elgin
Homes in Port Elgin range from the rustic to the luxurious. Choose from an elegant waterfront condominium, a beautiful antique home, a log cabin in the woods, a quaint cottage by the beach, or a newly constructed bungalow. There are options for those looking for the perfect vacation getaway or second home and those who are looking to relocate to Port Elgin full-time. Home prices vary depending on style, size and location and range from the $200,000s to the $1,000,000 range.
Living in Port Elgin
Life here centers on the beach. In the summer there are great activities like a flea market every Wednesday morning during July & August, beach carnivals, and weekend concerts at the band shell. From the shoreline of Lake Huron enjoy the sunsets for which Port Elgin is famous. Spend a day in Port Elgin's many parks with their picnic areas, ball fields and playgrounds or hike through the forest trails at MacGregor Point Provincial Park.
There are many activities to enjoy throughout the year in Port Elgin, making this far more than just a summer destination. Fall brings with it Pumpkin fest and the chance to see the world's next largest pumpkin– or when the days are shorter, take on the Winterfest Classic Road Hockey Challenge.
One of the benefits to being a popular vacation spot is the variety of shopping and dining. Shopping encompasses everything from groceries and hardware stores to many unique local boutiques and businesses. There are also more than 30 restaurants in Port Elgin, including bistros, coffee shops, pubs, and establishments with Asian and Italian menus.
Port Elgin Real Estate, Homes and Cottages for Sale
I look forward to helping you find the perfect cottage or to relocate to Port Elgin. Call me today at PEAK® Point Real Estate Brokerage so that we can begin looking for the perfect property for you.
Featured Areas: