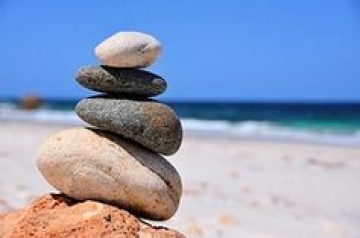 People are drawn to Southampton for its fantastic location and stay for its excellent quality of life. The oldest port on the Bruce Coast, Southampton sits where the Saugeen River meets Lake Huron. It has been part of the Saugeen Shores municipality since the 1990s. This coastal spot provides both great scenic beauty and plenty of recreational activities. There is a deep sense of history throughout the town with its lovingly restored homes and buildings all with a distinctive maritime feel. Part tourist destination, part bedroom community and part retirement community Southampton has much to offer its residents.
Living in Southampton
Southampton's iconic lighthouse, the Imperial Lighthouse on Chantry Island, still guides ships home as it has done for over 200 years. Throughout town, plaques on many older homes commemorate the original owners, and walking tours are popular. The Bruce County Museum and Historical Centre is even expanding to house its growing collections.
Yet amidst all the history, this is a modern-day community. A wide range of local and unique businesses are in Southampton, including antique stores, art galleries, local specialty food markets, bakeries and eclectic businesses like the Saugeen Epicurean and restaurants with international flair like Armen's and the Enchanted Fusion Restaurant. Students from Southampton are fortunate to be able to attend schools that are part of the Bluewater District School Board and Bruce Grey Catholic School Board.
Recreation in Southampton
There are many activities here for year-round entertainment. Boating on the river, biking the railway trail, hiking Beiner's Bush Trail and soaking up the sun on the wide sandy beach fill up the summer days. There are also a number of tennis courts and golf courses. The Coliseum is a full service arena with both ice rinks and curling rinks.
Real Estate in Southampton
There are many diverse properties to explore that fit a variety of needs, from vacation cottages to spacious homes perfect for raising a young family. Cottages and cabins with a lovely beach feel, newly constructed single-family homes, gorgeous antique structures, and even low-maintenance condominiums are all available in Southampton. Home prices range from the $200,000s to the $900,000s.
Southampton Real Estate, Homes and Cottages for Sale
Come and listen to the bagpipes play every summer Friday night under the giant Canadian flag. I look forward to introducing you to many of Southampton's traditions while you are looking for a home. Email me today and we can get started.
Featured Areas: