In This Article: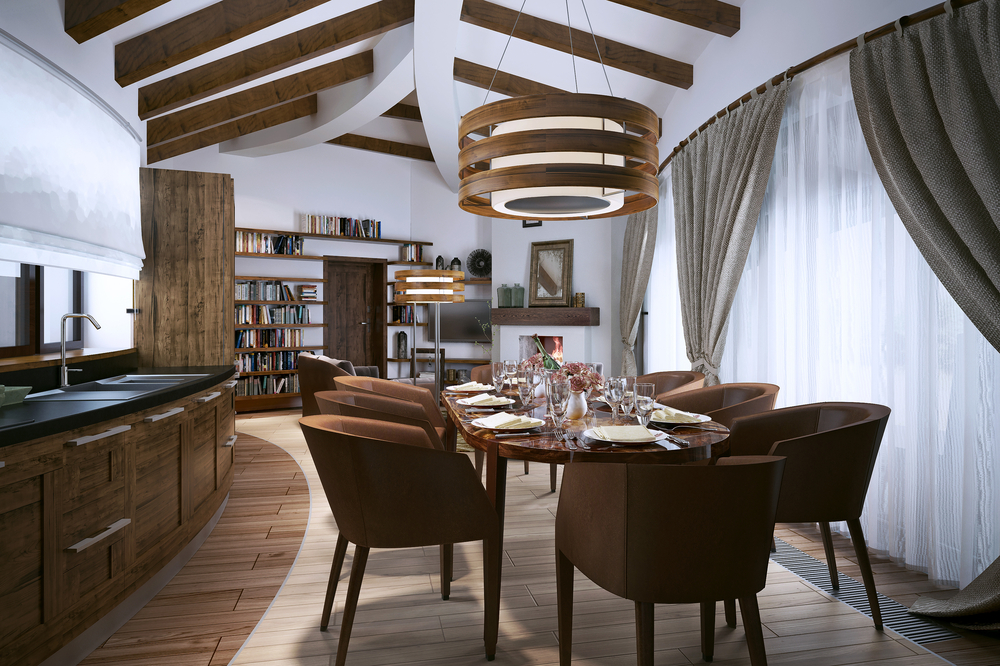 Tips for Showing Your Home
Getting prepared for a showing is a must. Check out our tips below on how you can best prepare for yours, plus some fun ideas and a downloadable "Showing Checklist"!
Make a plan
Declutter, Reorganize, & Depersonalize
Clean clean clean!
Prepping Inside & Out
Show Time!
Bonus 🎉 Downloadable Sellers Checklist
Make A Plan
The saying's as old as time: "fail to plan, plan to fail." Preparing in advance and having a game plan together is vital when it comes to hosting a successful showing. An open house gives significantly more clarity around how much time you'll have to get ready, but lockbox or private tours don't offer the same luxury – you may only get a few hours (or less!) notice before your home needs to be show-ready. Because of this, you want to be as prepared as possible for when someone calls. Your plan should include: where you'll secure your personal belongings, what you'll do with the kids and/or pets, and clearing / organizing any regularly used parts of your home (think: kitchen, bathroom, tables, etc.). Maintenance is also extremely important to make those last minute showings go smoothly without you breaking a sweat from trying to clean and organize the entire house in 30 minutes or less (🥵️) but we'll get to that section shortly!
Declutter, Reorganize, & Depersonalize
Yes, for the time being, this is still your home – but your potential buyer doesn't want to be able to tell that it is. They want to envision what the space will look like with their family living in it, which means you need to declutter, reorganize, and depersonalize, depersonalize, depersonalize. First things first – decluttering. The more stuff around, the more distracted they are. Room by room, remove little items that clutter up the space and make rooms look smaller. Remember, focusing on the open spaces is important, but hiding all of your clutter in the closets is never the solution. You want to keep storage spaces tidy – every buyer is looking for a home with plenty of storage, which means they're going to be opening your closets, pantry and garage doors. Next up – reorganize. After you've decluttered, one of the easiest ways to really give your home that wow factor during a showing is simply rearranging the furniture as needed. You can remove furniture to make rooms seem bigger, and swap pieces in and out of different rooms to give each space an obvious purpose. Example: add a desk and chair to a bonus room to show it as a home office, or move a twin bed into an empty bedroom. This helps the buyer envision the space as their own, as well as gives them context on how certain sized furniture fits in each room. Just make sure not to get rid of TOO much furniture – empty homes don't necessarily give off that warm and welcoming vibe. Last (but especially not least!) – depersonalize. This is so important. The whole point of the showing is so that your buyer can picture themselves living in the home – and they can't do that with your family pictures on the wall. Make sure to remove family photos and any personalized decor.
Tips: remove everything from the floors of your closets (nothing on the floor = bigger looking closet), make that kitchen sink sparkle, take down all pictures / magnets from the fridge, & you can never go wrong with flowers! 💐
Clean Clean Clean!
This section could honestly go without mentioning, because the first thing on everyone's mind when prepping for a showing is obviously clean, clean, clean! But knowing what to prioritize during this non-negotiable step of getting ready for a showing can help alleviate any stress you may have around what to focus your time and attention on. First things first – smells can really make or break a showing. Try not to over do it with the candles or air fresheners, make sure to eliminate any animal smells (if you have pets, your potential buyers shouldn't even be able to tell), & be mindful of what you're cooking the day of a showing – fish and brussel sprouts probably aren't the best idea! Opt for more natural, subtle scents – baking bread or cookies the day of can really give your home a warm, cozy feel – or throwing some cloves, cinnamon, or orange peels on the stove top can give a natural aroma in place of candles or air fresheners. As far as where to focus your cleaning efforts – vacuum and steam the carpets, mop or vacuum hard floors, clean windows inside and out, and give the bathrooms a serious scrubbing. Make sure to tidy up the fridge, and again – remove any pictures / magnets that might be lingering there.
Prepping Inside & Out
Of course you're focused about making the inside of your home absolutely spotless & ready for your soon-to-be buyers, but don't forget about prepping the outside of your home! First impressions are everything, and the first thing they'll be seeing is the front of your home. How you'll need to prepare will change depending on what time of year it is, but common tasks include planting flowers, pulling weeds, mowing the lawn, raking and shoveling snow. As far as the inside goes, you've already decluttered, reorganized, depersonalized, and cleaned like your life depended on it – next step is wrapping up any finishing touches your home might need. Patching up dents, scratches, or holes, and doing some touch ups with paint can really go a long way! If you're going for a full-blown renovation before listing / showing your house, bathrooms and kitchens are always the highest priority. Another important focus point to prep for showtime is ensuring your family members are in the loop – everyone who lives in your house should know when showings are scheduled so they can keep their spaces tidy. And lastly, before showtime, you want to make sure your home (that probably looks like it came right out of a Better Homes & Gardens magazine by this point) is light and bright. Open those curtains, and strategically place lighting in each room to really light it up and accentuate its size and features.
Show Time!
The moment you've been preparing for – show time! It's about time all that hard work and elbow grease paid off. When showing your home to a potential buyer, you want to make sure to highlight the best features. What features are most attractive about your home? If you have beautiful stainless steel appliances, don't hide them behind refrigerator magnets or dish towels. Love your hardwood floors? Remove the rug that's covering them up. Another important focal point for showtime is to make your home feel warm and welcoming – you can easily do this by providing snacks, candy and desserts – but don't forget to leave a garbage can in plain sight so visitors can clean up after themselves. Some seasonal ambiance is always a nice touch as well – think: fresh cut spring flowers, some lemonade in the summer, or maybe a fall fire and hot cocoa in the fall time.
Maintenance
You've completely prepared for your first showing – but now your focus shifts to maintaining the Good Housekeeping vibes that you worked so hard to set up. Maintaining your home so that it's basically always show-ready can be as simple as cleaning daily, keeping pet areas clean, and making sure to regularly empty your garbage cans. While cleaning daily, try to focus on things like crumbs on the table, coffee spills on the counter or toothpaste drips in the bathroom. And don't forget to be mindful about what you've cooking – beware of food scents that linger! To keep pet areas clean, make sure to wash their bedding regularly and clean up after them quickly to keep smells from traveling. Lastly, being mindful of the temperature in your home is always a great move – even if you're out of the house for the better part of the day, keeping your heat or A/C on (depending on the time of year) can ensure that your buyer is comfortable during any last minute showings.
Staging Checklist ✔️
Enjoy a well deserved bonus for making it to the end of these staging tips! This checklist is sure to keep you organized throughout the process of getting your home listed, staged, and sold!
Get Your Free Staging Checklist Here
Local Upcoming Events
For any readers local to the Grey / Bruce, ON area – this short section is for you!
Love is in the air! 💗 Celebrate the month while supporting the local community by grabbing some yummy local fudge, beautiful flowers from a local florist, and if neither of those options float you (or your valentine's) boat, you can't go wrong with a gorgeous gourmet gift basket. 💐
If you're looking to get out of the house and adventure during this holiday season, our family absolutely loves cross country skiing at the Sauble Ski Club Trails. They offer 19 km of ski trails and 14 km of snow shoe trails. It's a great way to spend a snowy afternoon with the Fam! I added a link to the awesome local trails below so you can check them out for yourself 👇
http://skisauble.freehostia.com/Map.html
Hope you loved this month's update and suggestion! If you're in the Gray / Bruce, ON area and are wanting monthly market updates, local featured listings, and monthly local events, sign up for our newsletter here!
List Your Home with Us
If you're a seller local to the area and are looking for a credible and reliable team to represent you and get your home listed and sold, our tech savvy, forward-thinking marketing can't be beat!
We field a ton of calls and emails each day from other real estate agents and consumers regarding our listings, and we are constantly promoting the properties and answering questions, as well as sending out information and media packages.
Our team works around the clock & would love to assist you in getting your home, cottage, or property sold. You can reach out for a free Market Evaluation (linked below). We can consult regarding any staging needed, chat about any work that should be done to the property prior to listing & strategize about how best to position your property in the market price-wise.
https://peakpointre.realtor/sellers-guide/home-evaluation/
If you loved this blog post or have any suggestions for what we should include in next month's blog post, shoot us a quick email and let us know!
& Don't forget to follow us on social media!