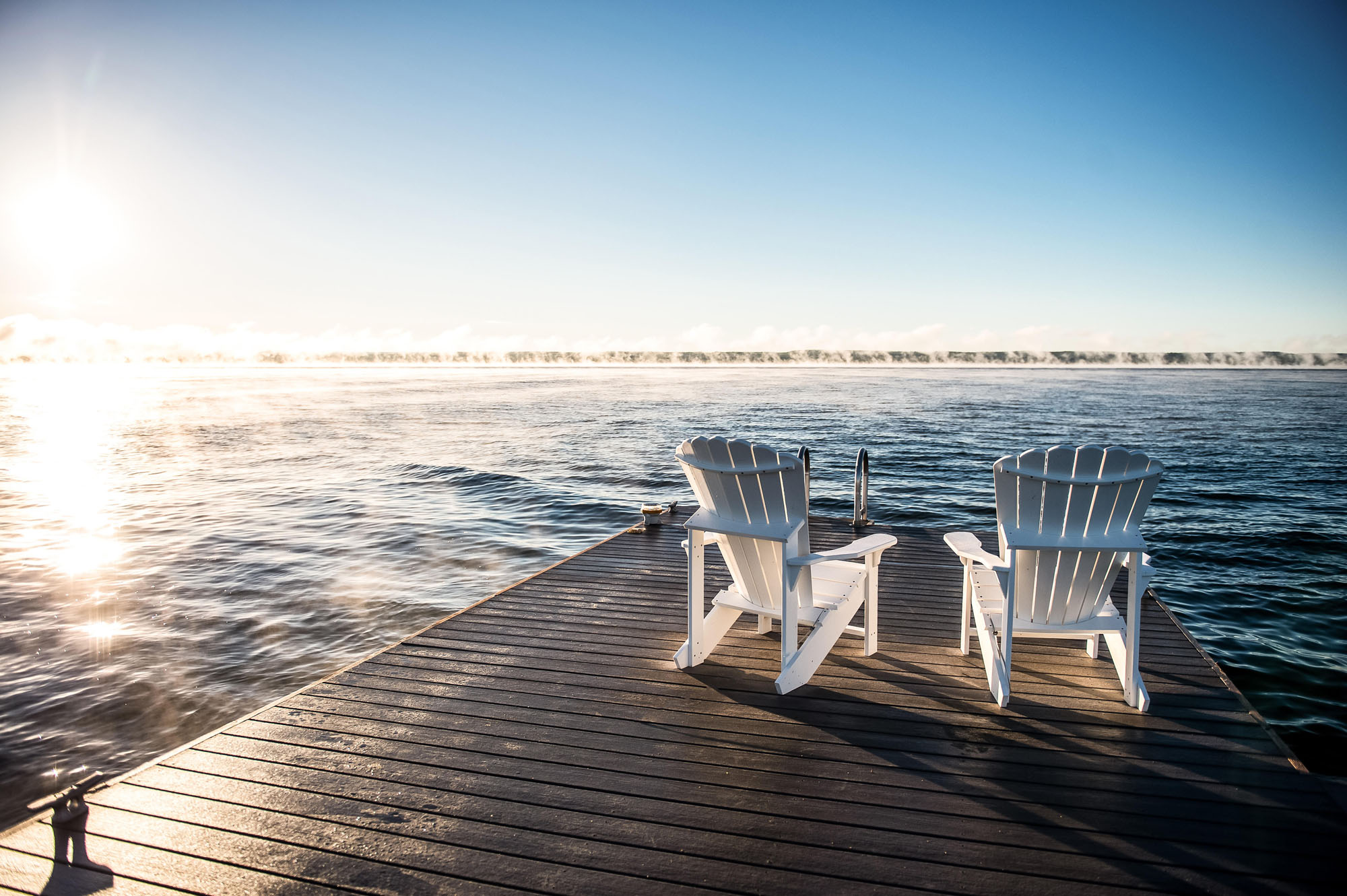 Come to Owen Sound for a city that combines sheer natural beauty with a bustling urban vibe. On an inlet of Georgian Bay, Owen Sound sits at the mouths of the Pottawatomi and Sydenham Rivers. For centuries it has been one of Canada's major port cities and with its busy harbour and bustling marinas, its maritime traditions are alive and well today. The cliffs of the Niagara Escarpment rise above Owen Sound and it is to this incredible backdrop that people enjoy living and working in the seat of the County of Grey's government.
Real Estate in Owen Sound
There are many choices for real estate in Owen Sound from grand historic homes to modern downtown condominiums. In a city that is known for its stately Victorian and Queen Anne architecture there are also a number of newer developments. Choose from the luxury properties of the golf course community of Cobble Beach Golf Resort or downtown condominium living in Centre Suites on 3rd Avenue. Home values range from the $200,000s to the $500,000s.
Living in Owen Sound
The sheer natural beauty of Owen Sound, its robust employment, strong education system, great recreational opportunities and parks system, and lovely homes make this city an excellent choice to live and play.
Education is a priority in Owen Sound and there are quality options for both public and private education. There are six elementary schools and two secondary schools in Owen Sound in the Bluewater School District. For higher education, Georgian College operates a location in the city that features the most advanced maritime research facility in Canada. Georgian College offers both full-time degree programs and continuing education.
Owen Sound makes it easy to enjoy the great outdoors. Its extensive park system includes four large conservation areas that are well known for their spectacular waterfalls, sandy beaches, wildlife, and hiking trails. Watch the waters cascade over the Niagara Escarpment at Jones Falls in the Pottawatomi Conservation area or enjoy the beach at Hibou Conservation Area. There are numerous recreational opportunities in Owen Sound with arenas, soccer and baseball fields, golf courses, and of course excellent boating and fishing on the bay. Wintersports enthusiasts will find kilometres of snowmobile and cross-country skiing trails. Owen Sound is also home to the SummerFolk Festival every August that draws thousands of people and has been the launching ground for many of Canada's big names in music.
Downtown Owen Sound is full of shopping, dining and entertainment. This recently refurbished area has preserved the grace of the 1900s and invites visitors and residents to its vibrant scene. Past and present mesh together with the Grey Roots Museum and Archives, the Tom Thomson Memorial Art Gallery and a popular Farmer's Market.
Owen Sound Real Estate, Homes and Cottages for Sale
I invite you to come see why Owen Sound became the National Communities in Bloom Champion. I look forward to introducing you to the city's beauty and strong sense of community. Call me today to schedule an appointment.
Featured Areas:
Welcome to Georgian Bluffs!
Located just a few Hours from Major Ontario Cities & Centres, Georgian Bluffs is a Collection of Communities Stretching North from Chatsworth to just South of Wiarton. Copper Kettle, Cobble Beach, Springmount, Big Bay, Oxenden, Balmy Beach…these are just some of the Names that Paint a Picture of the Georgian Bluffs Canvas, along the Georgian Bay Coastal Route.
The Township of Georgian Bluffs has Eight In-land Lakes & Miles of Shoreline on Georgian Bay. Many of These Lakes have a Public Access & Offer Great Boating, Fishing, Canoeing, Kayaking, or Swimming. If These Activities are Too Tame for You; Stop Off at Cedar Hill Park & to Get Adventurous with some Scuba Diving or Snorkelling in Colpoy's Bay! Easily Launch Your Sailboat or Yacht from one of the Local Marinas.
For Those that Want to Hike & View Nature a Little Closer, There are Many Conservation & Management Areas throughout the Township. The Niagara Escarpment Winds Through the Township affording Scenic Vistas, Hiking on the Bruce Trail & Hours of Enjoyment for the Naturalist, Photographer or those Seeking a Scenic Driving Tours. Self-Guided Waterfall Tours (Indian, Jones & Inglis Falls), Rural Garden Tours, & Stunning Artesian Studio Tours are offered here. Hikers, Bicyclist, & Horseback Riders can also Enjoy the Georgian Bluffs Trail from Owen Sound to Park Head and on into Bruce County, for Endless Hours on the Beautiful Bruce Trail.
Don't get us Wrong, Life Here isn't Put on Hold During the Winter Months! The Area has Plenty of Snow-Covered Opportunities to Take Advantage of, too! This is Canada after all! J Locals & Tourists alike Feel that some of the Best Ways to Take in the Majestic Winter Scenery is to Partake in: Snowmobiling, Cross-Country Skiing, or even Snowshoeing One of Our Many Trails.
For the More 'EXTREME' Enthusiast, Try Caving at Bruce's Caves, Mountain Biking or Hiking on the rugged Bruce Trail, and climbing Skinner's Bluff overlooking the Slough of Despond or through one of the many Conservation Areas throughout the Township.
Interested in learning a bit more about the area? County heritage and cultural traditions display as well as the Morestown Heritage Village at the Grey Roots Museum & Archives. A café and visitors information centre are also available as well as a collection of locally inspired films.
Georgian Bluffs is Home to a Wonderful Variety of Unique & Special Properties. From Log Homes with Acreage, to Waterfront Dream Villas, there is Truly Something for Everyone's Taste Here!
"Houses form a Neighbourhood…but only People can make it a Community."
Community is an Essential Part of Family, Lifestyle & Real Estate.
Understanding the Local Market Conditions of Georgian Bluffs & It's Many Lovely Areas is Important When it Comes to Buying & Selling Real Estate.
Please Feel Free to Browse Through the Complimentary Info on Our Site.
When it's Time to Buy or Sell Your Dream Home or Cottage, Call Our Team! Get an Agency on Your Side Who Has Experience with the Local Georgian Bluffs Market.
We Have the Confidence & the Knowledge to Make It Your Best Transaction Possible & an Exciting New Adventure for You!
Reach Out to Us Today so We Can Introduce You & Your Family to all that Georgian Bluffs has to Offer!
Looking Forward to Helping Your Dreams Come Home…. Amber
Featured Areas: